Compound Connection CD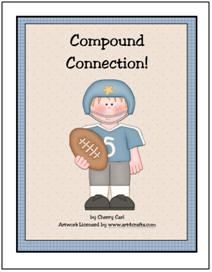 The Compound Connections CD is a fully updated color reproducible instructional unit that focuses on developing an understanding and recognition of more than 46 common compound words. The CD includes a 116 page packet with a wide variety of activities: sentence writing, games, stationery, certificates, poems and songs, word searches (5), cloze (4), puzzles, word cards and matching pictures, compound cash, shape books and desktop nametags. Also included are big books and matching readers, Bingo, kid cards, Go Fish, Junior Jeopardy, I Have Who Has cards and more. Most of the artwork is from www.art4crafts.com.
Proceeds from the sales of this CD are dedicated to maintaining a scholarship fund and to support the growth of literacy for children and teachers. International shipping costs will have to be calculated at the time of purchase.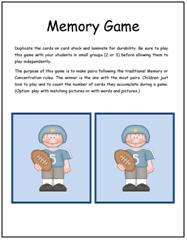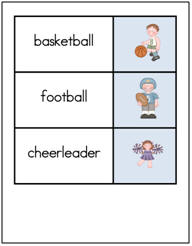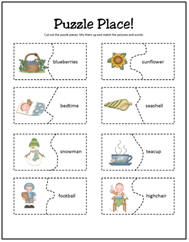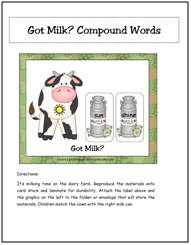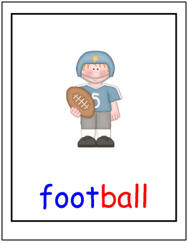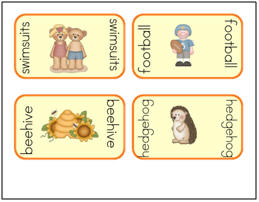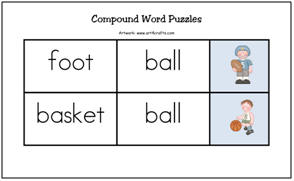 Compound Connection CD
Price: $15.95